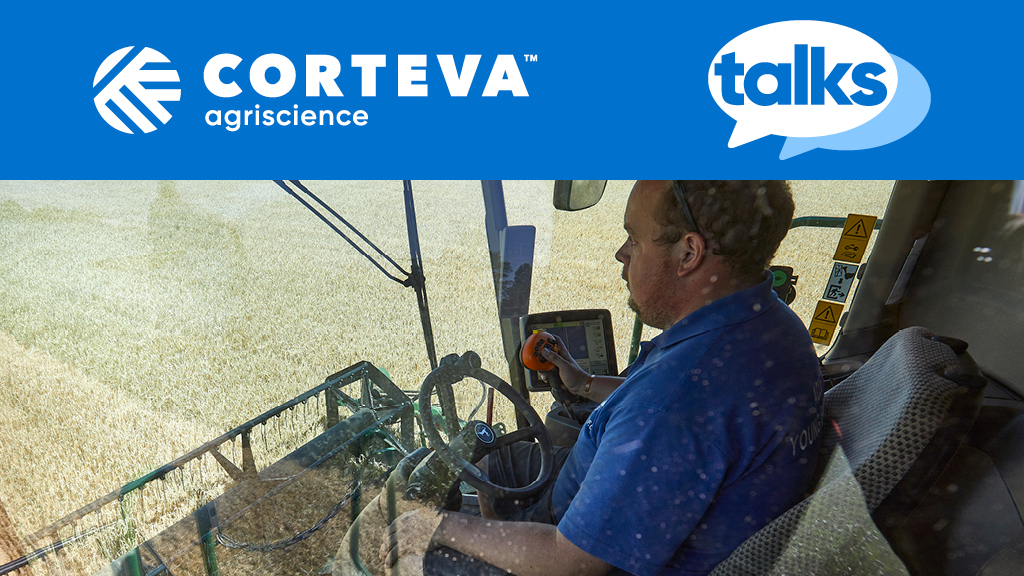 February Edition - Sustainability Special
Update on Corteva's sustainability goals
Farm businesses are, of course, no strangers to the concept of sustainability. We have heard Gandhi's famous quote being adapted: "Live as if you were to die tomorrow. Farm (instead of Learn) as if you were to live forever." Sustainability at the farm level involves two main components: farm management (e.g., choice of tillage system, rotation etc) and sustainability of inputs used.
Corteva Agriscience is committed to advancing sustainable agriculture to enrich lives and our planet for generations to come. To do this we've established
14 global goals
, to achieve by 2030, to help increase the resilience of our global food system. These goals include:
Provide Training to Farmers
Corteva commits to provide training to 25 million farmers on soil health, nutrient and water stewardship, and productivity best practices by 2030. Our
Resilient and Ready Programme with LEAF
has been contributing to this goal. We also have our 'Learn with Corteva' programme and our #FollowTheCrop series launched in 2021 supporting farmer training.
Decrease Greenhouse Gas Emissions while Increasing Yields
We're aiming to enable farmers to sustainably increase crop yields by 20% while also reducing greenhouse gas emissions by 20% within cropping systems compared to 2020. This goal will be achieved by delivering best practices and innovations to advance productivity, while protecting our planet. Examples of innovations in this area include our
Utrisha
®
N Nutrient Efficiency Optimiser
and our
Instinct
®
Nitrogen Stabiliser.
Sustainability is also about ensuring inputs are sustainable, so Corteva has also committed to a 65% intensity reduction for direct emissions from owned or controlled sources e.g. our manufacturing plants and including indirect emissions from the generation of purchased energy.
Overall, our commitments should give farmers and agronomists the confidence that by choosing our products, they are purchasing from a company with sustainability at its core.
---
Monetising regenerative farming with Agreena
For the first time ever, UK arable farmers are able to quantify the benefits of Regenerative Agriculture and be financially remunerated for them, through access to the voluntary carbon market. The Dutch company Agreena has made this link possible, having signed 40 farmers for harvest '21, with several times that planned for harvest '22.
Conversion to Regenerative Agriculture has been hindered by financial and educational barriers. It is no surprise that in 2016, only 5.3% (EuroStat) of arable area was counted under this method. But the benefits of Regenerative Agriculture are clear. Reducing soil disturbance enhances biodiversity, natural biological process and soil fertility. Less driving in the field and optimal use of organic biomass cuts fuel costs, manpower and fertiliser.
Today, we have the necessary components to facilitate this shift. Recent inflation has encouraged greater scrutiny of inputs, while changing UK subsidy landscapes has meant existing arable farming models are being re-examined. When this is combined with new financial mechanisms to reward farmers for sustainable farming methods, such as that offered by Agreena, we expect this sector to grow significantly. Regenerative Agriculture is now the more sustainable option for both farmers' pockets and the planet.


Since 2021 Corteva have been working with Gentle Farming/Agreena -
read more here
---
How restoring soil health has directly impacted productivity: Ben Lowe
Aberdeenshire Resilient and Ready farmer Ben Lowe has shared his thoughts on restoring soil health on his farm. His most recent blog explains how through resting and regenerating his soil he's created better root structure and soil stability, which has had a direct impact on productivity and yields. You can read the full blog using the buttons below.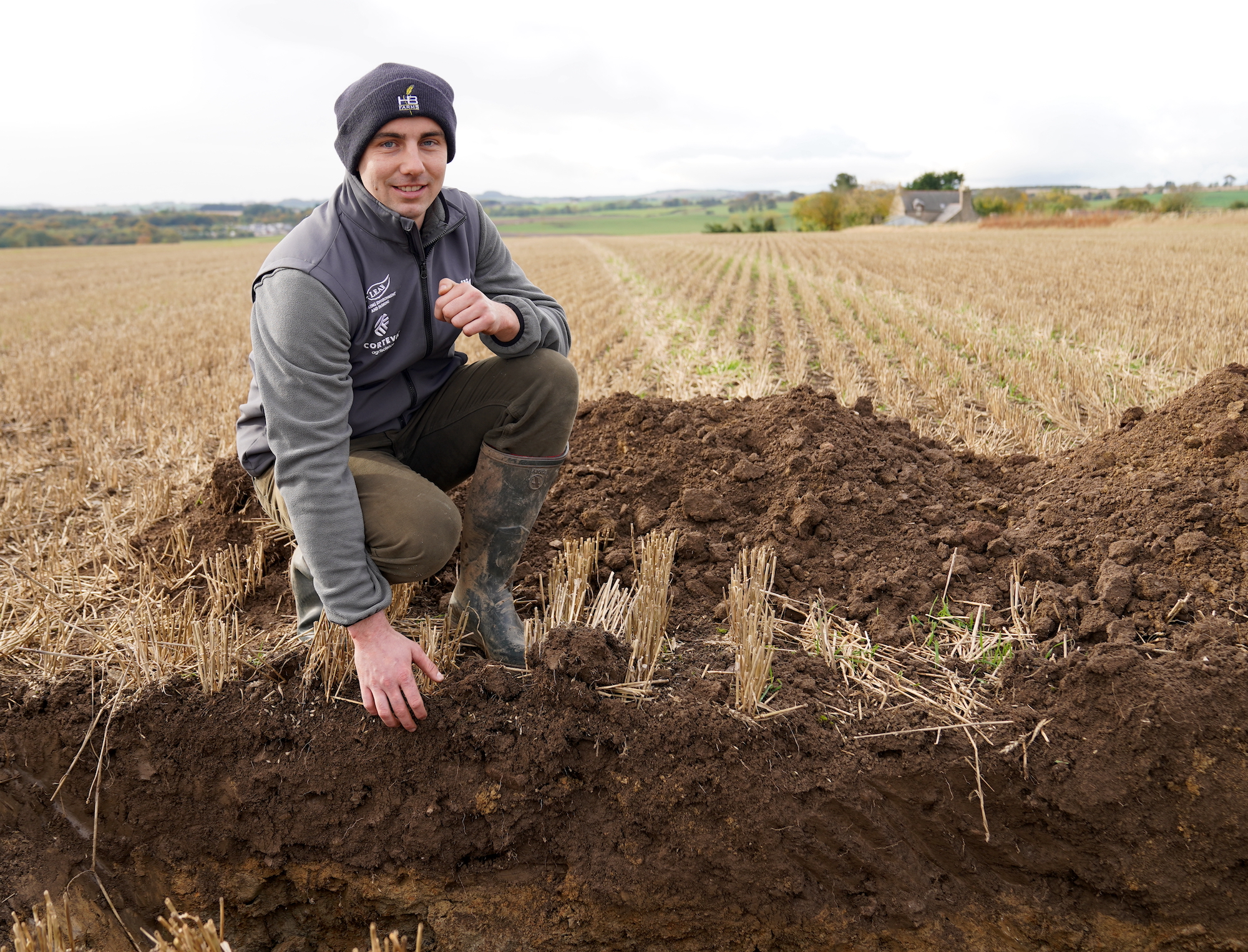 ---
Utrisha N biostimulant launched! Share your thoughts in our short survey
Corteva Agriscience is launching Utrisha
®
N, a nutrient efficiency optimiser, as part of its biostimulant portfolio, helping to meet demand for more sustainable crop protection products. Utrisha N is an alternative nitrogen source that can supply actively growing plants with additional nitrogen to facilitate plant growth.
This breakthrough technology adapts to plants' growth needs, helping to sustainably maximise crop yield potential. It will be available to UK growers through crop production specialists Hutchinsons in 2022 for use in combinable crops.
We're interested to hear how you will be using biostimulants in the future, so to celebrate the launch of Utrisha N we're giving away a spring planting box to everyone who completes our short survey! Take part using the links below.

Want to know more about Utrisha N? Our hotline team are on hand to answer your questions. Give them a call on
0800 689 8899
or email
ukhotline@corteva.com


---
How nitrogen stabilisers can help improve farm sustainability
Including a nitrogen stabiliser in your fertiliser regime could help reduce nitrogen use on your farm, nitrate levels in water, and greenhouse gas emissions from fertiliser, all of which are key elements in helping make agriculture more sustainable.
Nitrogen stabilisers, such as Instinct
®
from Corteva Agriscience, work by slowing down the conversion of ammonium to nitrate, reducing nitrogen loss through leaching and denitrification. Managing nitrogen in this way benefits the environment by reducing nitrogen losses by as much as 50% through leaching, and by 45% through greenhouse gas emissions. As well as benefitting the environment, nitrogen stabilisers also ensure nitrogen stays available to crops for longer, optimising both yield and quality, and they can reduce overall nitrogen applications at a time when prices are at record highs.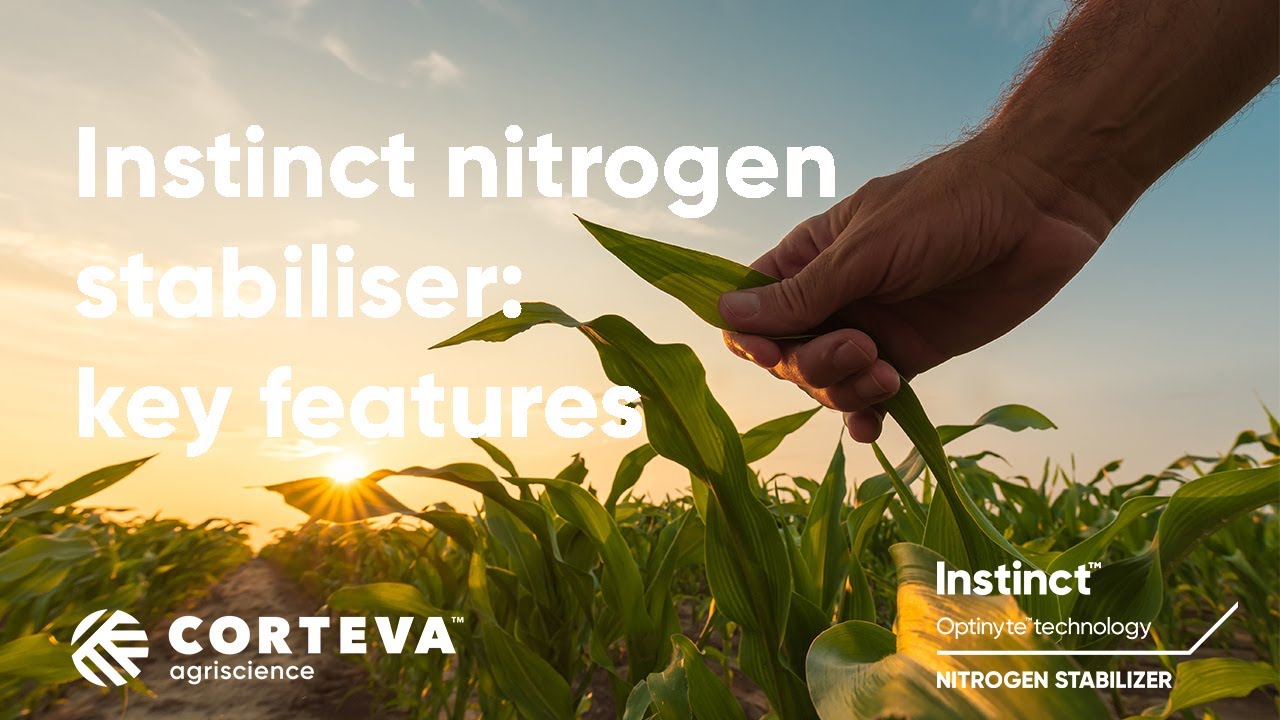 Click on the image above to see Instinct's key features
Instinct is suitable for use on a range of crops including cereals, OSR and maize, and can be applied in many ways. Taking maize as an example, Instinct may be applied (through a crop sprayer or with slurry/digestate) to the seedbed and incorporated prior to drilling. Alternatively, Instinct may be applied to maize post-drilling with a crop sprayer, and is compatible with a number of crop protection inputs, including liquid fertilisers. With this method, it is important that 12mm of precipitation occurs within 10 days of application, to wash the active ingredient into the soil.

---
Easyconnect Closed Transfer System
The easyconnect Closed Transfer System makes sprayer filling safer and easier for operators. It consists of two components: a unique screw cap – pre-fitted onto the liquid crop protection product container, and a coupler which can be stand alone or fitted to the sprayer. Together they establish the CTS, transferring liquid direct from container to spray tank. The unique cap is resealable allowing for part bottles to be used and easyconnect Closed Transfer System also includes efficient rinsing, so after use containers can be appropriately recycled.
It's intended that the unique cap and coupler will work across many products thanks to co-operation between a large number of crop protection manufacturers committed to making it faster, easier and safer to fill your spray tank. Use the button below to see how easyconnect works.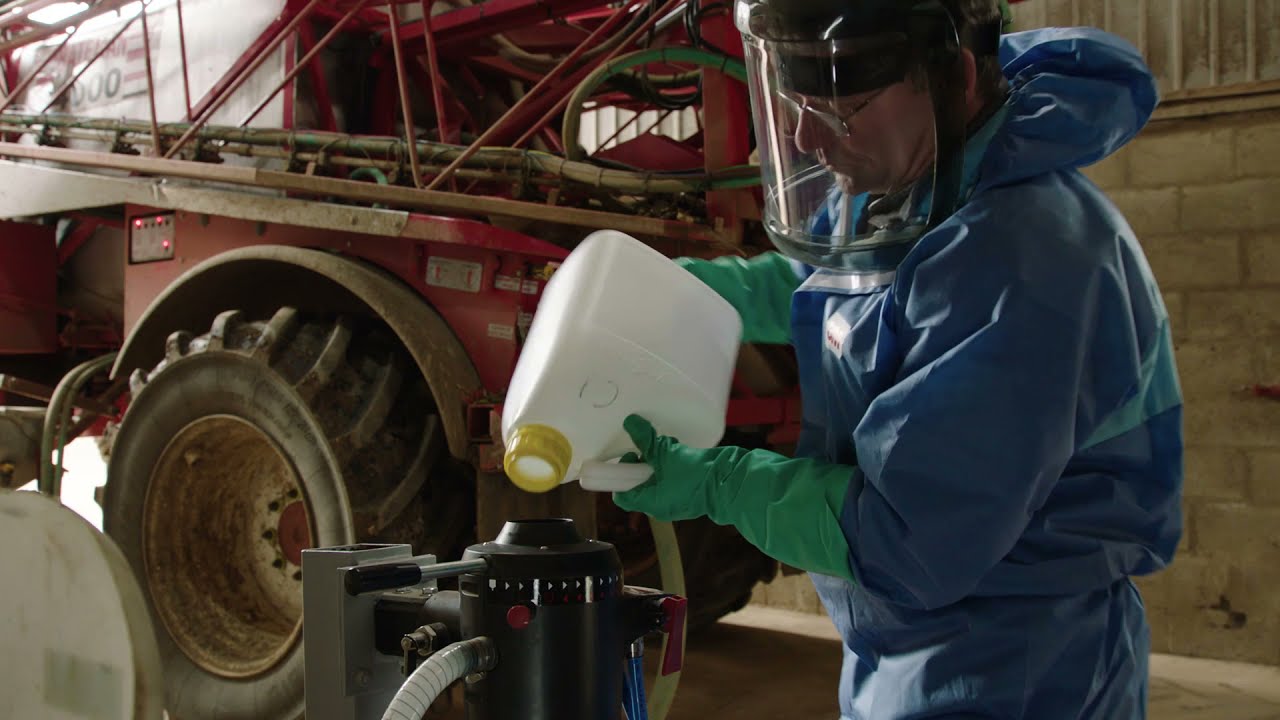 Watch easyconnect in action! Just click on the image above
---
Sustainable practices are guiding the demolition and clean-up of our former King's Lynn site
The clean and clear activities aim to remove the polluting potential of the remaining site -
read more here
---
Get in touch with the Hotline team
Our hotline team are on hand to answer any queries or concerns you have regarding Corteva products. Give them a call on
0800 689 8899
.

---
You're eligible for BASIS or NRoSO points
This copy of Corteva Talks gives you eligibility for 2 BASIS points or 2 NROSO points annually.
To claim BASIS or NRoSO points sign up to get the Corteva Talks newsletter direct to your inbox: www.corteva.co.uk/signup
---

USE PLANT PROTECTION PRODUCTS SAFELY. Always read the label and product information before use. For further information including warning phrases and symbols refer to label. Corteva Agriscience UK Limited, CPC2 Capital Park, Fulbourn, Cambridge CB21 5XE. Tel: 01462 457272. ®, ™ Trademarks of Corteva Agriscience and its affiliated companies. All other brand names are trademarks of other manufacturers for which proprietary rights may exist. All manufacturers tradenames and trademarks are duly acknowledged. © 2022 Corteva. Instinct® contains nitrapyrin. Utrisha® N contains Methylobacterium symbioticum.